Meet the Children of Santiago, Chile
God continues to perform miracle after miracle through Santiago Children's Ministries Outreach Center, which is one of Builders International's current construction developments.Children are rescued from despairing life situations, then provided with a lasting hope and an everlasting future, as a result of the effectiveness of this brick and mortar project!
Your help is needed to continue reaching these desperate, at-risk children before it's too late!
If you received our letter last year, you will remember the "cuatro ninos." Siblings, Ignacio, Cassandra, Jesus, and Bryan were wandering the dangerous streets of Santiago, Chile. When found, excrement was dried to their legs from sodomy abuse.
They were rescued by Daniel Rojas ("Pastor Danny"), who serves with Santiago Children's Ministries Outreach Center (SCMOC). The siblings are now thriving with their adoptive family, and very involved in their local church!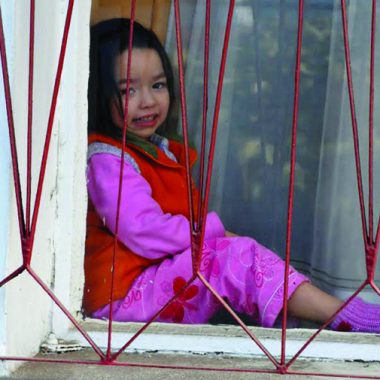 The timely intervention of SCMC saved these four children from the deplorable situation that was forced upon them at such a young age.
There are countless "cuatro ninos" roaming the streets in Santiago, searching for hope.
With as little as $20, YOU CAN HELP rescue another child from the same horrid situation, by donating toward the completion of the Santiago Children's Ministries Outreach Center facility.
Their own home, the place you would expect them to be the safest, is actually the most threatening place for many of these children. Raised by prostitutes, drug dealers, addicts, and gang members, many of these children have no idea which "John" fathered them.
They do not have the love of an earthly father, but with YOUR HELP, Santiago Children's Ministries Outreach Center can give them the hope of a Heavenly Father!
SCMOC is unique in that it is a church that grew out of a children's ministry.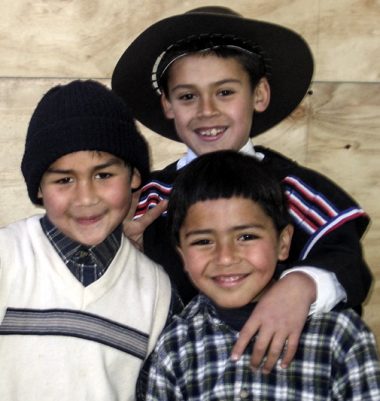 While ministering to children, the families begin coming in with their children and receiving Jesus!
It has gradually expanded from a children's ministry outreach, to a church, and soon to include a school as well.
Playing with a little neighbor girl one day in the shack where he lived with his drug dealing, squatter parents, four-year-old Victor suddenly had a gun pointing right at him. His little friend found it lying around, and she playfully pulled the trigger . . . CLICK, nothing happened! Victor explained the incident nonchalantly, but the reality is that drug dealers' guns are always loaded! GOD HAS A PLAN FOR VICTOR!
Pastor Danny discovered that little Victor's father was abusing him sexually. The four-year-old was removed from the home, and placed in foster care. Eventually, Victor was adopted by a family in the church.
Countless children like Victor wander day and night on the treacherous streets of Santiago. Your donation will help provide hope and a clear, long-term solution for these precious, helpless children.
This Thanksgiving, your gift of at least $20, $80, or $400 can provide a brighter future for one of the street children of Santiago!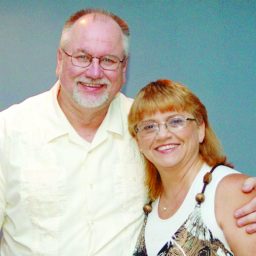 Assemblies of God World Missionaries Jim and Ester Mazurek are the directors of SCMOC. They are excited about another new development, which is an outreach to deaf children.
Santiago Children's Ministries Outreach Center continues to exist to meet the spiritual needs of these children. They connect these children with the appropriate professionals to provide vital services, whether it be medical or mental evaluations, counseling, foster care/adoption, to name a few, along with spiritual guidance.
Upon completion, this phase of building will provide a kitchen, an auditorium, and classrooms, which will transform into a school that will impact the lives of 240 young Chilean students!
Ester said, "Last year we came into contact with three-year-old, Sofia, who was born with partial cerebral palsy, malformed limbs, and total deafness. This is due to her teenage mother's constant abuse of cocaine before, during, and after her pregnancy. The mother has since come to Christ. We have become very much aware of the needs of deaf children in the city who are routinely kept at home and often sexually and physically abused. We have approximately 13 staff members now learning sign language, so this can become Chile's first-ever outreach ministry for deaf children."
Jim Mazurek said, "The completed facility will multiply our effectiveness many times over!"
Due to the urgency to complete this project, several Builders International teams have worked diligently, and considerable progress has been made! Three more teams are already scheduled for construction work to complete this phase of SCMOC!
The only thing that lacks is funding to finish the current phase of the project. With your gift of $20, $80, or even $400, you can be a part of making the vital new facilities a reality, so they can be put to use!
Once finished, children like Ignacio, Cassandra, Jesus, Bryan, Victor, and Sofia can continue to be rescued from the dark streets! They will be reached, and raised up to become the future Christian leaders of Santiago!
This THANKSGIVING, you have the opportunity to help bring about a positive change in the lives of many at-risk children in Chile! Please see the enclosed response card for donation information. Thank you for caring enough to truly make a difference!
Building for Life,
Ryan Moore
Builders International, Director
P.S. Your investment of at least $20 will go toward making an incredible difference for a child just like Sofia! That defenseless child will be rescued, shown the love of Jesus, and raised up to be a spiritual leader in her community. She will then be prepared to go out, taking the light and love of Jesus to the dark and child-endangering streets of Santiago. Thank you for helping!