Help get them out of the ashes!!!
---
Someday, when you meet Sam Paris in person, ask him why he always carries a spork when trekking to new villages in Vanuatu! Sam and Lisa Paris serve as missionaries on the remote island of Tanna, and God is using them in a special way. Their family needs A PLACE to call home, as well as a base for their ministry work, which impacts the entire island nation of Vanuatu. I'm excited that we are launching it now!
Crammed into a tiny hut that provides a mere 80 square feet per family member in a remote village, missionaries to Vanuatu, the Paris family of six, need more room to accommodate their growing ministry responsibilities. The Tanna Missions Center will provide this space, as well as make room for other vital ministries that will impact the entire island nation.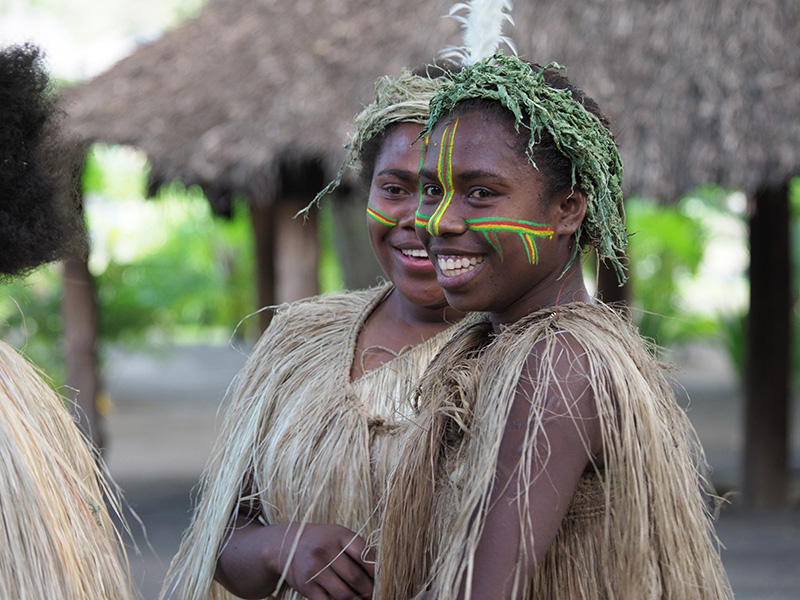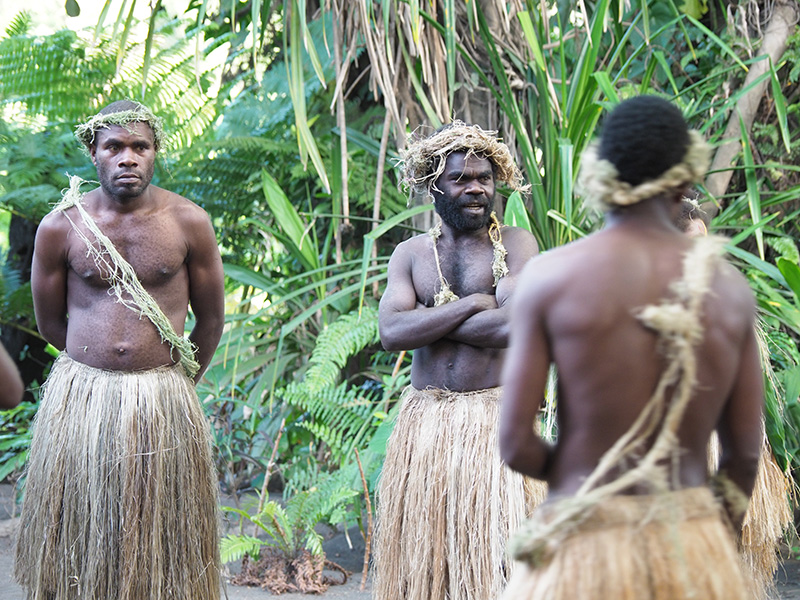 tanna missions center

A tabernacle-style building will be sent over in a container to be built on stilts to prevent flooding during hurricanes. Lodging for the missionary team will be provided on the lower level. A portion of the upper floor will be available for meetings/workshops, as well as for use by the national church. A suitable area will have a roof and will accommodate larger meetings.
What will the Tanna Missions Center provide?
Adequate housing for the Paris family's health and well-being.

Lodging for visiting short term missionaries.

A meeting place for the national church.

A facility for pastoral training, workshops, and retreats.

A school for homeschooling missionary kids.

Space for an all-purpose office for ministry work and meetings.

Staging and launching point for ministry throughout Vanuatu and the Pacific!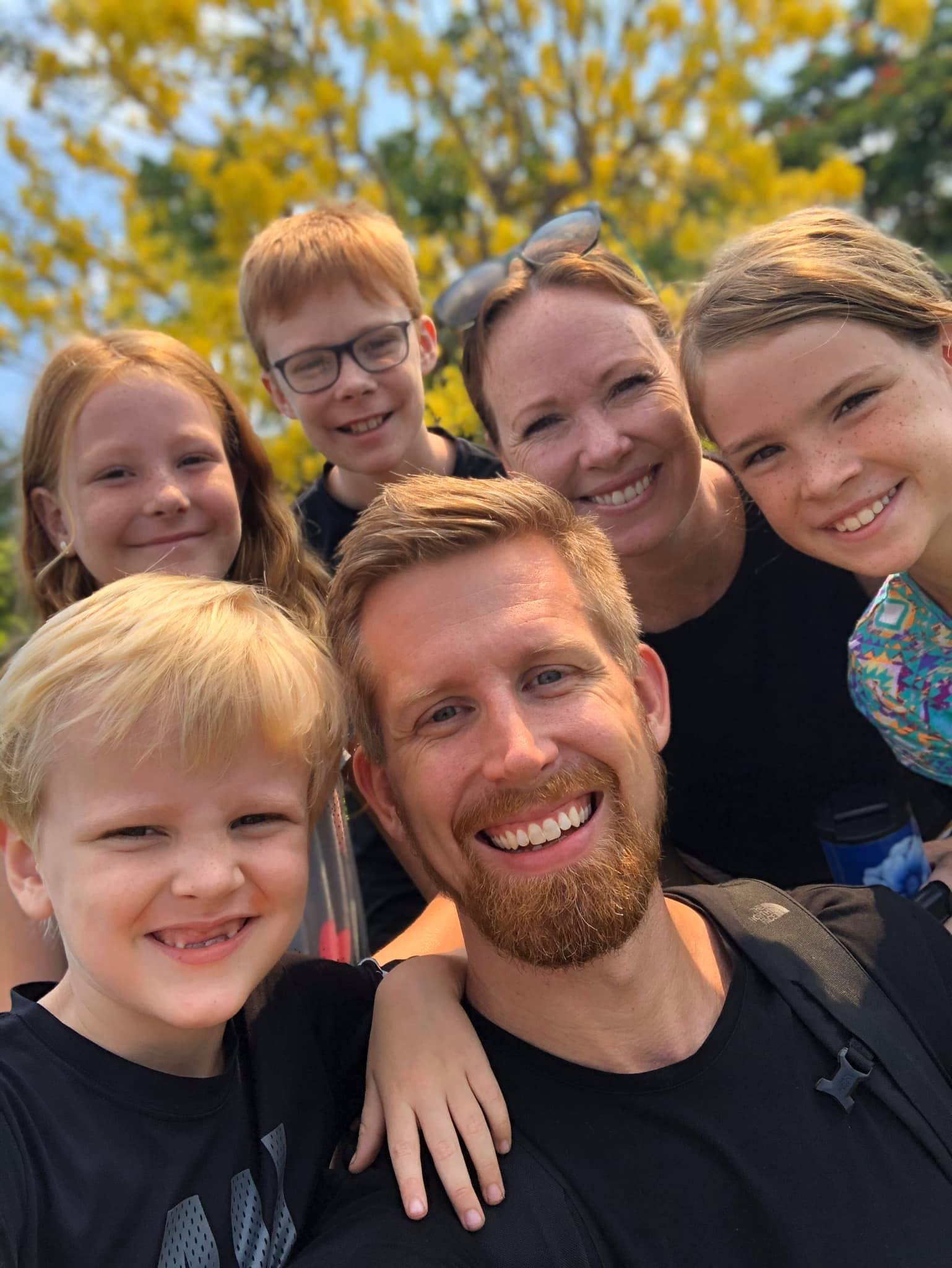 Meet the missionary . . . A Vision for Vanuatu!
An elderly, blind man who lives in a remote village of Tanna Island in Vanuatu has a piece of property where he believes God wants a church. God gave the elderly, blind man a vision in a dream that two men (one white man) would come to his village and help build this church.
The next day missionary Sam Paris went on a trek through the bush with a local pastor from another village. Once they got to the place that they thought was the end of their journey, the Holy Spirit prompted Sam to go up a trail the pastor had never been before. When they got to the end of the trail, the people of the village were jumping up and down excitedly! They said, "Come this way, he's over here!" Sam and the pastor did not know what the people were referring to since they had never been to this place before. They followed the people who led them to a small shack where an elderly, blind man sat. The same elderly, blind man who had the dream just the night before and God told him that two men would come to their village the next day who could help build a church on the property!
The elderly, blind man began to share his story with Sam and the pastor. When he was a young man, he and his brother were being chased by fire and both were forced to jump off a cliff to escape the fire. His brother prayed to his ancestors to save him, and he died. This man prayed to God to save him, and HE LIVED!
From that moment, he promised the God that saved him – if ever a man that belonged to Him would come, he would ask him to build a church so his village could know about a God that saves!  
God sent a white man named Sam that day, but not just any man…a missionary! The elderly, blind man asked him, "Will you come here and build a church for my people?"  
This church will only be effective with a properly trained pastor. That's exactly what the Tanna Ministry Center will do. Once it is built, they will have a place to train and prepare pastors, then send them out to villages throughout Tanna Island and Vanuatu to share the Gospel.
Sam and Lisa Paris, along with their children, are bringing the Hope of Jesus to this island nation of Vanuatu. The training of pastors is absolutely vital because many of these pastors grew up learning ancestral worship. Once they are saved, they know the love of Jesus, but if they are not adequately trained, they will continue to teach what they know. We want to properly equip pastors to teach the true gospel and transform Vanuatu…one village at a time! 
That is exactly what the Paris Family is doing…and YOU CAN HELP!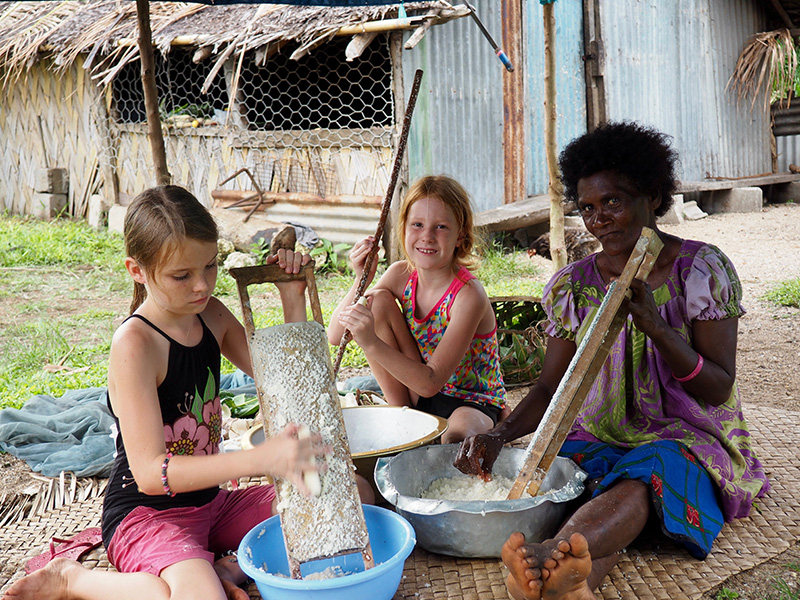 The Tanna Missions Center is crucial for many reasons:
→ Health: An active volcano constantly erupts, causing ash to fall. Their house doesn't even have a fan, much less an air conditioning system to clear the air in the house of the ash…they have to wipe volcanic ash from their faces every morning when they awake! Lisa, especially, has dealt with some fairly severe breathing issues due to this. The Tanna Missions Center will have an air conditioning system, ceiling fans, and fully enclosed bedrooms for them to escape the ash!
→ Privacy: They currently live in the middle of a village with open windows. It's a common occurrence for native eyeballs to peer into their windows to see what they are doing! The Tanna Missions Center will move them out of the middle of the village and ensure they have some solitude with their family. 
→ Space: This family of 6 has crammed into 480 square feet for the last 3 years! With 4 children (ages preschool to preteen) who are growing up quickly and all homeschool in the home…and Sam, who is 6'5" tall, more space is an absolute must! The Tanna Missions Center will give them much needed space to be most effective in their ministry work and personal life!
→ Logistics: They cannot purchase food on their island. They have to fly two islands north to get groceries, but their home is too small for a pantry or a freezer to keep the groceries in once they fly out and buy them. They are currently sustained by a lot of lentils! The Tanna Missions Center will allow room for a pantry and deep freezer, so they can store food necessary for their families health and well-being! 
we Make it easy to mobilize your team to Vanuatu!
Mobilizing a mission team abroad is a huge challenge! Our mission trip package services make it simple by covering all the details for you. 
You will have the satisfaction of focusing on your team's experience and knowing that you made a significant impact by building hope in a community that needs it most! 
Yes! I want to provide adequate space for the Paris family, serving as missionaries in Vanuatu, so they can continue in their ministry responsibilities. When I do this, I will also be providing lodging for the remaining missionary team, a meeting place for the national church, a facility for pastoral training, workshops and retreats, a school for families, and space for an all-purpose office. This project will meet all these needs and will be the staging and launching point for ministry to Tanna, throughout Vanuatu, and beyond!
Our Project Life Certified seal means you can have confidence knowing you are helping where HOPE is needed most.