Ruben and Marlenee tried for many years to have children. They visited multiple doctors, and tried numerous treatments . . . to no avail. During this time, Marlenee faced extensive sickness. After nine years of marriage, many tears, and questions, Ruben said, "We finally came to the point where we just let God take over." They completely submitted to His will for their lives.
They followed God's lead and began an outreach in local apartment complexes by purchasing a sno-cone machine, and handing out sno-cones, along with God's love!
During that time, their home church, Family Life Assembly of God in Katy, Texas, was organizing a Builders International construction team to work at Global School of Theology North West in Rustenburg, South Africa. Ruben felt a strong urging from the Lord to go, but he was hesitant to commit to the trip because he was fearful to leave Marlenee so soon after her latest bout of sickness. Marlenee also knew God wanted Ruben to go, so she encouraged him to do so.
What seemed to be a few small steps in obedience would soon result in God's faithfulness with huge benefits!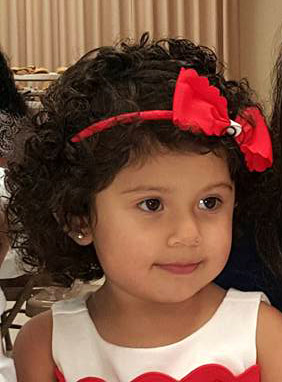 While Ruben was in South Africa, God laid this Scripture on his heart: "You turned my wailing into dancing; you removed my sackcloth and clothed me with joy, that my heart may sing your praises and not be silent. Lord my God, I will praise you forever" (Psalms 30:11–12, NIV).
When Ruben arrived home from his trip that scripture became even more real for him, as he walked into his home to baby decorations. Marlenee surprised him with the good news—she was seven weeks pregnant! Fast forward to today, and they now have a precious two-year-old baby girl, Eliana Alyza!
When we travel and work to serve others, there is an unspoken assumption that we are there to help THEM. More often than not, team members return home and find themselves amazed that they actually received far more than they gave. When you step out in obedience, God is faithful to meet you right where you are and you never know when He will grant your heart's greatest desire! "But he said, blessed rather are those who hear the word of God and keep it!" Luke 11:28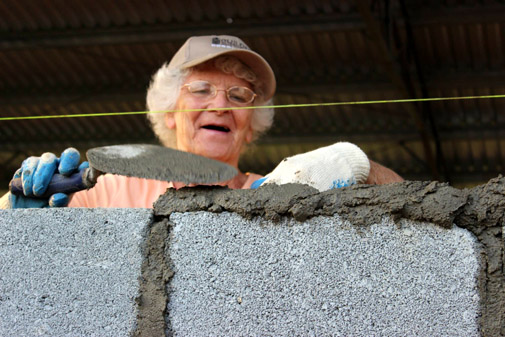 Recently, Potomac District Women's Ministries Director, Linda Webb, led an all-women's construction team to Honduras. The ladies totally built the 100th and 101st churches in the 10-year goal of the Honduras 100 initiative. Working together as part of this team were three generations of women: Grandma Millie (79 years old), her daughter, and granddaughter!
It wasn't a simple task for these three women to make this trip together. They had to plan, save, and take time off of work. But they were willing to make the commitment. After arriving as part of the team, together they worked as three generations, and made a difference for the people in Honduras! The Lord honored their sacrifice!
This is just a couple of examples of how Builders International impacts people! Missions trips are life changing. When we step out in faith and obey what God is calling us to do, He is always faithful to bless us. We don't come back as the same person we were when we left!
Builders is grateful for the opportunity to partner with incredible missionaries around the world. It's not just about the projects. It's about the people. Building is our business; people are our purpose!
Because of donors and team members like you, Global School of Theology North West in Rustenburg, South Africa, is now COMPLETE! This project is making an impact on Bible school students who will influence an entire nation!
The Mountain View Campground in Belize is 99% COMPLETE, and already influencing children and youth throughout the country of Belize. These children are now learning about God's love at kids and youth camps year-round.
Also, Honduras 100 is COMPLETE . . . 100 churches constructed and families being transformed by the power of Jesus' name! And, furthermore, we have already moved ahead with Honduras 100 PLUS. As stated earlier, church 101 is already complete. Churches 102, 103, and 104 are underway and completion is expected by March 2017!
Praise the Lord for so much progress! Through Builders International, God's kingdom is being advanced. There is much more work to do and many more lives to impact.
Builders International is currently involved with 10 priority projects in nine countries, including Brazil, Chile, Costa Rica, Haiti, Honduras, Mexico, Mozambique, Nepal, and Russia.
The vision is building for the good of people. The mission is to deliver projects and services that bring transforming LIFE to the communities they serve, all for the building of the kingdom.
We approach our work as a means of helping people. Builders International was founded in 1967 under the name MAPS Construction by Assemblies of God World Missions. The purpose was to mobilize short-term volunteer construction teams to work on a variety of construction projects around the world.
The services of Builders International have been expanded to provide missionaries and national churches with the expertise and resources required to plan, promote, and implement construction projects worldwide. And now the establishment of the Builders International Foundation represents the next step in progression of our ability to develop, fund, and finish projects. We leverage every dollar for maximum return and ensure funds are executed in a timely manner.
This Christmas, Builders International is excited to OFFER YOU AN OPPORTUNITY TO HELP individuals and communities around the world in a lasting way, by investing in capital improvement projects designed to help people.
When you give to the Builders International Foundation, you are building for LIFE around the world!
During this Christmas season, please prayerfully consider giving $25, $100, $200, or more, to influence people, and build the Kingdom throughout the world!
Builders International wishes you and yours a Merry Christmas and Happy New Year! Thank you for giving!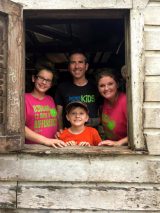 Building for Life,
Ryan Moore
Builders International Foundation, CEO
P.S. As this year comes to a close, I'd love to talk with you about year-end giving and/or major gift contribution options. Please give me a call at (417)582-0003 or send me an email at ryan@buildersintl.org. Thank you!