Pastor Yojan's father left after he was born, and his mother was financially unable to raise him. Yojan was passed on to his grandparents, who were also very poor. In fact, they had to scavenge toys from the garbage dump. Then his grandfather repaired them for Christmas gifts for Yojan.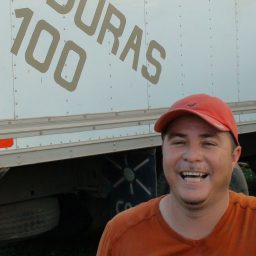 At the age of 15, on the verge of joining a gang, someone told Yojan about Jesus! He accepted the Lord into his heart on the spot!
God then gave him a burning passion to start a church, among the poorest of the poor, just outside of San Pedro Sula. 
Despite the fact that the church borders a well-known, powerful Honduran drug lord's property, the light that now shines in this small village is bright!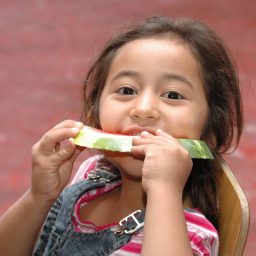 Pastor Yojan's church engages their community by supporting children, single mothers, widows, and the elderly through the use of many community development projects.
More than 30 young ladies, ages 12-22, are enrolled in the church's health program—some pregnant, and others with babies up to two-years-old.
Provided with nutritional support, such as milk and vitamins, as well as showers at the church which they don't otherwise have access to, these young girls are shown the love of Jesus.
The church has a room with rubberized flooring, specifically designed for infants. Older ladies in the church teach these young mothers how to care for their babies—grooming, preparing food, appropriate play, etc.
The mothers are required to weigh-in their babies regularly and keep records to ensure they stay on track physically and developmentally.
If the babies stay on track, then they are eligible to enroll in the church's after-school program, which provides education, food, and spiritual guidance.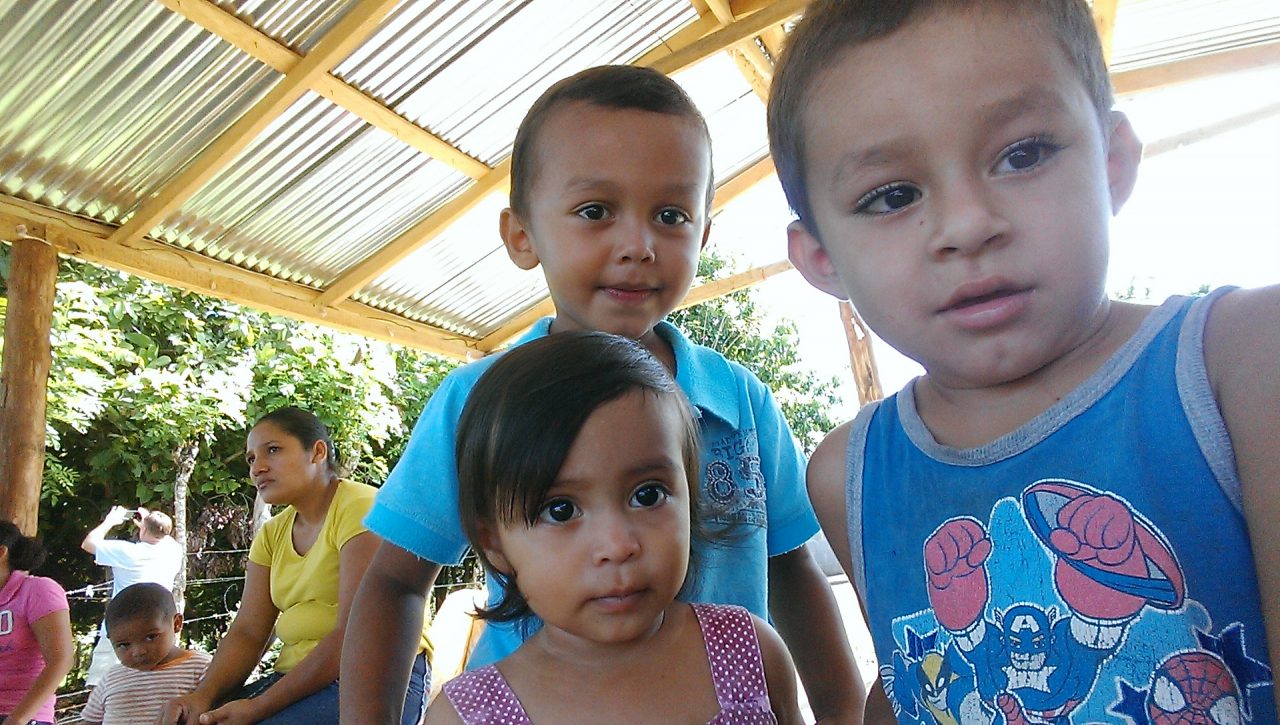 Led by Yojan's wife, Maricella, this vital program feeds 400 school-age children weekly!
Each volunteer is part of the congregation's 300 adults.
This phenomenal church was the eleventh church built in the Honduras 100 project.
Pastor Yojan serves as the construction supervisor for Honduras 100, and he along with Builders International missionaries, Brad and Shelly Foltz has been instrumental in its incredible success!
"Since working with the project, God just keeps blessing, and now that we are helping widows and children, God has blessed our church even more with His favor," said Pastor Yojan. He believes with all his heart that the blessings are a direct result of the time given to missions and the Honduras 100 project!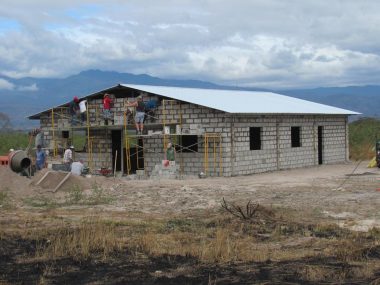 The goal of the Honduras 100 project was to build 100 churches like Pastor Yojan's throughout Honduras, by providing a 36×53-foot structure. That goal was met in May with the completion of churches 100 and 101!
Now we begin Honduras 100 Plus! Plans and funding have been completed for churches 102, 103, and 104 next spring. Praise the Lord!
This is where we need your help . . . church #105!
The total construction costs for church #105 is $13,000. This includes $2K for the foundation, $7K for the structure (roof and trusses), $2K for the rock, sand, mortar, and cement, and $2K for the cinder block.
The Foltzes and Pastor Yojan and Maricella need your help to continue transforming communities and glorifying God in Honduras!
You can help by providing funds for church #105!
$2,000 will provide the entire foundation for church #105.
$500 will purchase the mortar for the exterior walls of church #105.
$87 provides a place for one Honduran to hear about Jesus in church #105!
Each cinder block costs less than $1! How many blocks can you provide for church #105?
The Honduras 100 churches are more than a number! Each church represents 150 souls who have the opportunity to hear about Jesus on a weekly basis!
Thank you for helping us share the love of Jesus with Hondurans, as we go above and beyond, building the Kingdom with Honduras 100 PLUS!
Building for Life,
Ryan Moore
Builders International, Director
P.S. A strong passion for God's kingdom is evident, as Pastor Yojan works within his community! Will you help us provide the support for other pastors much like Yojan, who are ready to reach out to their communities? Many times all they need is a facility!