God birthed a dream in a young Ukrainian pastor's heart to plant a church in Russia, 1,300 miles from his home. Over the years, he continued to pray, preach, plan, and train people to serve.
Today, 25 years after that dream was planted, there are 30 churches, as a result of his visio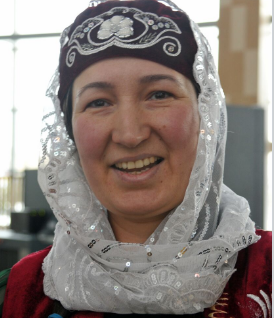 n and obedience!
That young pastor was Pastor Vasiliy Evchik, who stayed true to God's call on his life. He is now Bishop of the Pentecostal Union of Russia for the Tatarstan region!
Recently a miraculous opportunity has been given to the original church plant, Good News Church, to build a magnificent building on a prime piece of property in the middle of Tatarstan, Russia!
This dream is literally coming true in the midst of one of the largest unreached people groups of Russia—the Tatar people.
An astonishing provision has been made by the local government of Naberezhnye Chelny. They GAVE the church a complete pack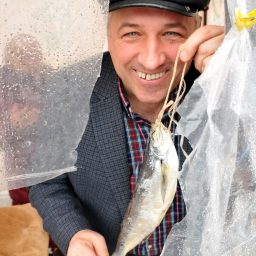 age of choice property within their planned city, the architectural design, plans, permits, and tax exemption.
Furthermore, local businesses and contractors have also shown the church great favor.
All this is in an area where the population is ninety percent Muslim, and less than one-half percent Christian.
This is no doubt God's divine favor in action!
The local people recognize the church's unprecedented service to the community, as well. They want to be a part of something life-giving, whether they are Christians or not.
Only a small window has been granted to complete this project. The government requires completion by the end of 2018.
Once completed, Good News Church will have a worship center that seats 1,000 people, educational space for the Bible school, discipleship classes, worship training, a fellowship hall, offices, and guest housing.
It will be the hub for local and regional ministry. Because the building is a local design, it will be comparable to the mosques and the Russian Orthodox churches, thus making it more inviting to the Tatar people. And, yet, it will become home for the dynamic evangelical church.
Currently, temporary facilities are on-site, including a 24-hour prayer center that has been converted from a steel shipping container.
When asked what the value is in a new facility for Good News Church, Pastor Vasily answered, "20 years ago, there were only 20 mosques in the area. Today there are over 1,100."
He also said, "The building is the strategy to get people in the church every day. It is open 24/7." The church provides outreach ministries to children, the elderly, and those who suffer with addictions.
In addition to Good News Church, ten new church plants will be built in strategic locations throughout the region, each with its own building. These churches will serve their communities with outreach and compassion ministries.
JUST IMAGINE!!! ALL THIS SPACE!!! Space that will allow Muslims to be invited to hear about Jesus.
For many, it will be an opportunity to hear about Jesus for the very first time! "Prayer is required to move forward, especially with the Muslim influence," said Pastor Vasiliy.
An alliance has been formed between Builders International, Assemblies of God World Missions, and the Pentecostal Union of Russia to finish this project in the small window of time available.
Because of the harsh Russian winters, along with the December 2018, deadline given by the government, it is vitally important that this project is started and finished in a timely manner.
Donations are crucial to begin this work ASAP! Builders International teams are scheduled to hit the ground this month.
Wages for a Russian brick layer are $25/day. This means for $125, YOU CAN FUND local specialized labor to help build the church for an entire week! Or you can fund labor for a team of ten brick layers for a week at $1,250!
Think of how many Muslim Tatars will learn about the saving grace of Jesus Christ once the Good News Church is complete!
What can you do financially to partner with us to see the dream God placed in this young pastor's heart so many years ago come to fruition today?
This project is a prime example of the favor of God and man working together.
Building for Life,
Ryan Moore
Builders International, Director
P.S. We must act fast in order to reach the Tatar people of Russia. With the local government provision's being conditional upon meeting the deadline to finish the entire project by the end of 2018, it is imperative that we complete as much work as possible before the upcoming winter season begins! Thank you for what you can do!