Costa Rica is often recognized for its lush jungles and stunning beaches which appeal to tourists from all over the world. With a vibrant night life, the streets of downtown San Jose are packed with crowds well into the wee hours of the morning.
You don't have to wander far into the darkness though, until you'll come upon sex for sale at every turn. Many of the women (or girls, in many cases) on the street corners are not there by choice, they have been forced to sell their bodies, becoming a slave used for sex.
The hotel industry in Costa Rica has grown over 400 percent in recent years. While this country has set itself apart as a model for tourism, this increase has brought other unexpected problems.
This has created the perfect environment for the dark side of the tourism industry to flourish, the side often referred to as "sex tourism."
Builders International and AGWM Missionaries, Bob and Michele Perez are partnering with the Costa Rican Rahab Foundation to build a safe-house shelter for victims of human trafficking.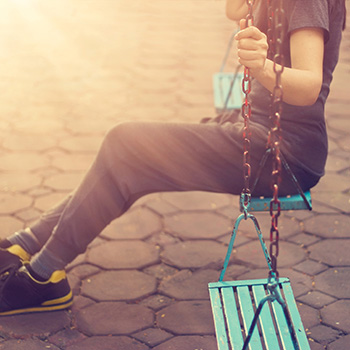 According to the Rahab Foundation, exploitation "recruitment," begins around the age of 14. Child-sex tourists arrive mostly from the United States and Europe.
The gap between the rich and the poor has widened, in spite of the spike in hotel increase, and left much of the population in poverty. Poverty will cause mothers to do just about anything for their children.
"I needed a steady job to help support my family. A lady offered me an 'office job' in Costa Rica," said Corina, a young mother rescued by the Rahab Foundation.
She traveled there, but when she arrived for the job, they took her passport!
Corina reported, "I was told I couldn't leave, and was immediately forced to have sex to 'pay off my debt.' I couldn't contact my family. Suddenly, I realized that I was being held captive."
Corina's story is similar to stories of numerous other girls. Thankfully, Corina's story took a positive turn, as she shared with a CNN Freedom Project reporter, "I've learned a lot at Rahab because they've helped a lot."
The Perez family works tirelessly to help trafficked and prostituted women and young girls put their lives back together as they help them discover what it means to have a relationship with Jesus Christ.
Praise the Lord, Builders International's commitment to finish the administration house has been fulfilled!
Now, completion of the first safe-house dormitory facility is crucial so that these young females have a safe place to stay without interruption.
At the new safe-house, victims will continue to receive medical care, vocational training, tutoring, counseling with licensed professionals, legal assistance, weekly discipleship encouragement, and so much more.
Construction of the first dormitory began in November and given adequate funding, the goal for completion of that building is by the end of this summer.
Michele Perez encourages, "You can be a part of rewriting the story of lives that have been completely shattered. This will be a place where we can give girls back their childhood and see eternities forever changed."
How will you help change this dark chapter in their lives?
It is our hope that they might proclaim, "He lifted me out of the pit of despair, out of the mud and the mire. He set my feet on solid ground and steadied me as I walked along." [Psalm 40:2 NLT]
The total cost to complete construction for the first dormitory facility is approximately $100,000. Upon completion, it will accommodate 30 people, both women and children. In addition, it will offer each one 24/7 specialized care and support.
$111 will build space in the safe-house for one girl in a situation like Corina's.
YOU CAN HELP trapped victims gain freedom, experience hope, and find a new passion for life!
Thank you for bringing the hope of Jesus for these desperate young ladies.
Building for Life,
Ryan Moore
Builders International, CEO
---
P.S. Your donation can make it possible to transform the life of one who is frantically searching for a way out of the horrible pit of slavery. Jesus is her answer. He can "set her feet on solid ground and steady her as she walks along." You can help pave her way!